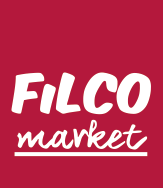 Welcome to a career with Filco Supermarkets
Find and apply today for the latest supermarket jobs including part-time retail assistants, full-time sales assistant roles and retail delivery jobs in South Wales.
Join us and apply
If, like us, you believe in great service, and want the chance to join our expanding team and develop your career with us either permanent or temporary, we offer a world of retail career opportunities for committed people like you. Explore all of our job opportunities in South Wales.
Post Office manager
Location: Llantwit Major adjacent to Filco Market
Hours: 39 hours per week
Pay: £19,266 - £20,280 per year depending on experience
Past office management experience preferred
The successful candidate will be:
Have full responsibility for the day to day management of the office including weekly financial balancing of the office
Able to demonstrate current Post Office management knowledge.
Able to display first class customer service and communication skills
Able to lead, motivate and develop a small office team.
Able to identify, develop and maximise sales opportunities in the Office.
Able to communicate and interact effectively with Central Post Office colleagues to ensure the office is up to date and maximising its potential.
The successful candidate will benefit from 28 days holidays per year, staff discount at company branches including supermarket and local toy store.

Closing date for applications: FRIDAY 3rd JULY 2020.
If you are interested in this position, please send a CV and covering letter to:
Matthew Hunt
Filco Supermarkets Ltd
19 Boverton Road
Llantwit Major
CF6 1XZ
or e-mail the above documents to Jobs@filco.co.uk