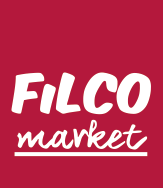 Stuffed jacket potatoes
Don't miss this lunchtime staple… our stuffed jacket potatoes recipe is a healthy, filling dish that's ready in 1, 2, 3! Not only that, but it's perfect for getting the kids involved with celebrating National Potato Month!
All you need is:
4 medium Heritage potatoes
125g Heritage grated mature cheddar

100g Heritage mixed peppers, chopped finely

85g Heritage sweetcorn

...and any other toppings you fancy! Perhaps some bacon, chilli or tuna mayonnaise?
Then, to make:
Adults, heat the oven to 200°C. Bake all the potatoes for around an hour - they should have crispy skins. Once done, leave them to cool completely. This doesn't have to be done on the day - they can be baked 2 days in advance.
Adults, cut the potatoes in half lengthways and heat the oven to 200C.
Kids - now it's your turn! Scoop out the middle of each of the potatoes, but leave the skin unbroken. Put the scooped out potato into a separate bowl.
Take a fork and mash the potato. Add the cheese, peppers and sweetcorn and mix it all together!
Scoop the mixture back into the empty potato skins and top each one with some extra cheese.
Place in the oven for 10 minutes until golden and crispy.
Top-tip: Add your favourite toppings and enjoy National Potato Month the proper way!